Founded by an Apple enthusiast named Chris in late May 2011, iHelpBoard was formed with the intention of providing Apple users and fans a place to request assistance through the net, get access to a number of useful tutorials which enhances their user experience, as well as discussions over Apple-related topics.
Our primary intention on founding iHelpBoard is to provide Apple users a place to request assistance over-the-net. Within a year of founding iHelpBoard, we have assisted over 1,000 queries on and off our Facebook page, solving the majority of them.
Today, we have a beautiful site which aims to provide Apple users a place to get resources to enhance their experience on using Apple products. Every week, we post numerous tutorials and several tips and tricks, so that Apple users can get the most out of their device, as well as discovering new features they never know. Lately, we have added a section named "iHelpBoard's Picks", which we will share our favourite apps for our readers for reference purposes.
More than that, we provide the latest news to readers, with the top news of the day published on our blog in order to keep our readers updated with the latest information. So far we have covered the entire iPhone 4S and iPad 3 news coverage in Malaysia, and will continue to do so with future Apple products in Malaysia.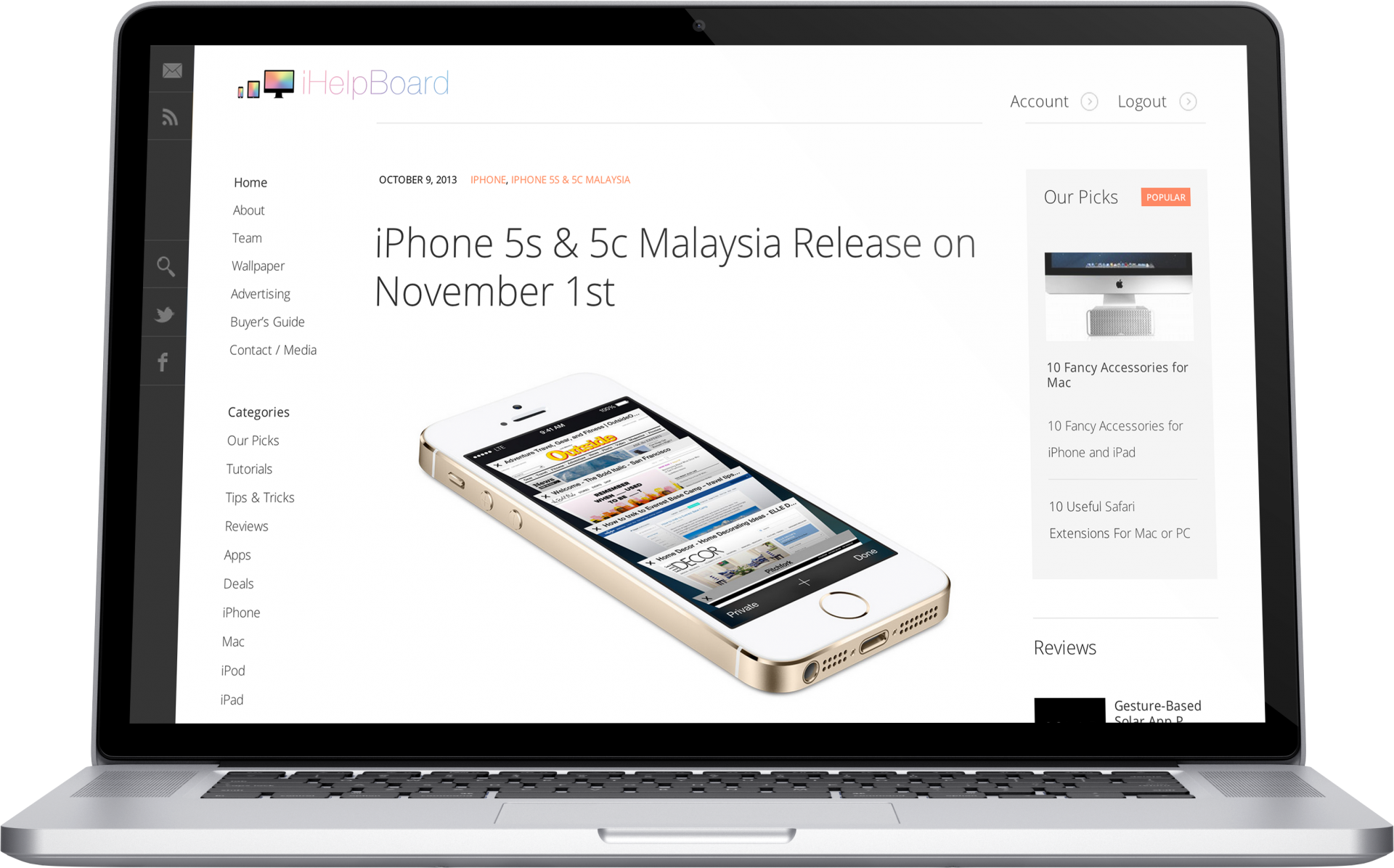 Are you impressed?
If so, why don't you get in touch with us so we can talk about your projects.